MS Office/Excel/Word, File and Flash Utilities/Software
Interesting Thoughts Writing Website
Health and Wealth Tips/Info Website
Funny Daily Comics
Blackjack Strategy Software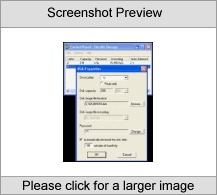 (Click for larger picture)

Stealth Storage Product Information

To introduce Stealth Storage, we are offering a special promotion! Only $34.95 U.S. for the full version until October 22, 2018! Click here to order now!




Stealth Storage Overview:



Stealth Storage is a small and powerful file encryption tool. It encrypts files on-the-fly using well-known strong ciphers like BLOWFISH, RIJNDAEL etc. It is totaly invisible when installed. Nobody will even notice there are encrypted files on a computer. Program runs on Windows 2000/XP systems only.



Try the free trial version first, or click here for pricing/to purchase a full version! Order by phone, fax, cheque, money order, or order securely online!
Be sure to check out these other fine products!
LingvoSoft Dictionary English <-> Spanish for Microsoft Smartphone | LingvoSoft Dictionary English <-> Vietnamese for Windows | ECTACO FlashCards English <-> Turkish for Nokia | Cool CD Ripper